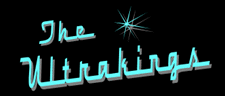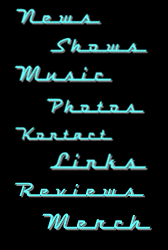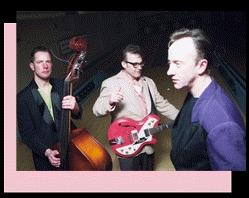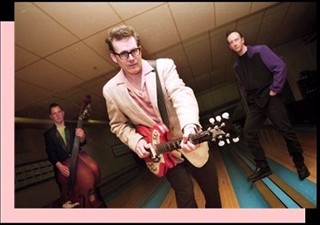 ...Hey everybody we're a rockabilly / rock & roll act hailing from the North Eastern Pennsylvania area...

...The Ultrakings are Steve Zoot on the double bass, Carl Von Ehst on the drum kit, and Rick Kay on the guitar and lead vocals...

We also have Hank Fauerbach as added vocalist, Steve "Nippy" Patterson or "Dangerous" Dan McKinney (of the Original Sins fame) as piano player(s),as well as, Dave Smith is on tenor sax providing a nice greasy, sleazy sound to the mix!

...The Ultrakings have played with the likes of Sleppy LaBeef, Ray Conda and his Ricochets, Wayne Hancock, as well as baking Billy Lee Riley and Rosie Flores...

...We are putting the finishing touches on our second Disk "Streamline Deluxe" and it will be out early this summer... Check out the news section for updates on its release... In the meantime, check out the music section for downloads from our first album "She Never Say's No"... If you like what you hear, you can pick the disk up at area record stores such as Border's Book Store, Compact Disc Center, and if you are in Europe through Country Rock Specialisten in Gothenburg, Swedenand.

Also, you can check out the Ultrakings on Run Wild Records, "Friday Night Rumble" vol.8...available at record stores, HepCat record distribuiting etc...