---
3/1/6
Got some pictures up of my bobber project in the "photos" section...
Feel free to check them out...Should have the main page up and running sooner then later...


---
1/27/6
Currently working on my cafe racer project... I am going for a nice 1970's look with the viper fairing...
My goal is to spend as little money as possible... So far I have less then $500 into the whole project...
Took some time to get the carbs workign again... totally carmalized to the point where the throttle wouldnt even move...
sleeves broke loose at 2:30 am Friday and I am sure my neighbors loved hearing me rev the shit out of it...
Seat is still in progress... needs to be finished and upholstered... cut up a old Honda CB tank to get the shape...
pipes are going to get cut and fitted with some straight pipes...
I am not sure what I am doign with the tank yet... only time will tell...

I am looking for a 21 inch spoked rim for the front and 16 inch for the back if anyone has anything lying around...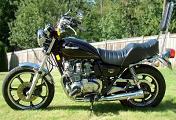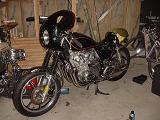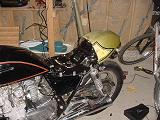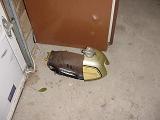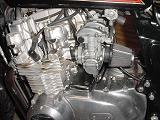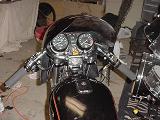 ---